COVID -19 - Latest News and Help for Parents
All schools in the UK, both state and private, closed to students on Friday 20 March. The children of 'key workers' are still able to attend school so that their parents can continue to work, and all boarding schools are looking after pupils who have not yet been able to return home. The situation is changing daily and we will do our best to provide up to date and accurate information via our blog
Most schools were very well prepared, and have already launched online learning environments so that students can continue their lessons and tutorials with a sufficient degree of structure and support.
There are also a number of tutorial companies who can offer online tuition to support your child and ensure that they don't get behind with their education. Please complete an Enquiry Form if you would like further information.
We hope and expect that things will be back to normal for the next academic year and applications for admission in September 2020 and beyond are progressing as normal.
Best Schools Services
Best Schools is run by Education Advisers Limited, and providing advice is what we specialise in. Our experienced consultants are here to help parents choose and apply to private schools in the UK and Europe. Our services are flexible and designed to meet the diverse needs of families from all over the world.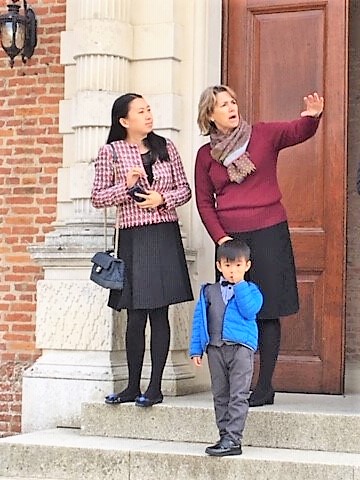 Understanding Your Requirements
Our consultations begin with a thorough discussion about your child and your circumstances. We will spend time answering your questions about the different types of school and the various curriculum choices available, and discuss what options would be suitable for your child.
School Choice
In the UK we consider all 2000+ private schools, which teach children from age 3 to 18 or 19. Terminology can be confusing, and 'private schools' are also known as 'independent schools' and 'public schools' in the UK, but the common feature is that all of these schools require parents to pay school fees. Outside the UK we only cover international schools which teach in English.
We assist parents with applications to day and boarding schools, from pre-prep through to 6th form.
Whereas the majority of international education agents only introduce schools which pay them commission for referrals, we are always impartial and we are not influenced by financial incentives from schools.
The right school for your child
It is of vital importance to find the right fitting school for each child. We start by building a profile of your son or daughter, based on their school reports, interviews and any other information you share with us. We spend time understanding your requirements and aspirations. We will then identify suitable schools which have vacancies and provide you with our recommendations. It is always our aim for you to receive three or four offers, although naturally this varies depending on each family's specific circumstances.
By submitting an Enquiry Form or phoning us on +44 (0) 1622 813870 you do not incur any fees, but it enables us to assess your case and move forward to the free initial consultation phase at which point we will supply you with written terms and conditions and our basis for completion of your assignment.
School Admissions
Many schools are "selective", meaning that your child will have to pass admissions tests. Usually, these will be in English, Maths and Verbal and/or Non-verbal reasoning for younger children and in the subjects to be studied in the 6th form for 16+ applicants. We can assess your child's ability and if necessary recommend experienced tutors to help them prepare for entrance exams. Most schools interview prospective students and our senior consultants offer practice sessions to help build your child's confidence and ensure that they present themselves at their best.
If you are relocating into the UK, we can give you general advice on the best areas to live and how to get close to both the schools and your work location. If you need more detailed help, we have partnerships with relocation specialists.
We have a separate service for university applications, covering everything from choosing the right degree and university, right through the application process including assistance with writing a personal statement and preparing for aptitude tests. Our highly experienced consultants specialise in Oxbridge and Medical School applications and can provide mentoring and support throughout 6th form. We offer specialist interview preparation and advice on responding to offers. The service is modular allowing you to pick the specific elements that your child needs.
You can use this website to request a prospectus directly from a school and you may select up to FIVE schools to receive a prospectus from by clicking on the prospectus icon to add it to your shopping basket. You must complete your own details and we then dispatch these requests electronically to the schools.
Our popular eGuides, which can be downloaded from our websites, provide a wealth of useful information about choosing and applying to private schools and colleges. There are different eGuides available for different types of school and curriculum, including specialist guides for getting into Art School or Medical School.
To discuss your requirements in confidence, please phone +44 (0) 1622 813870 or complete an enquiry form and one of our consultants will be pleased to help.