Best Schools Consultancy Services for Parents
Best Schools is run by Education Advisers Limited, and we specialise in supporting domestic and international parents with applications to British private schools.
Our key commitment is to find the best-fitting private school options for any particular family or child. Our advice is completely impartial, and led by each family's priorities and requirements. We offer a range of bespoke consultancy services, but most fall into one of the following categories:
• Education for Life strategy and consultancy services for new parents
• Day school advice and enrolment service (Ages 2-19)
• Boarding school advice and enrolment service (Ages 6-18)
• Full consultancy and school enrolment service for families relocating to the UK
• Full consultancy and school enrolment service for families with dyslexic or SEN children

• Summer School recommendations

• University application consultancy service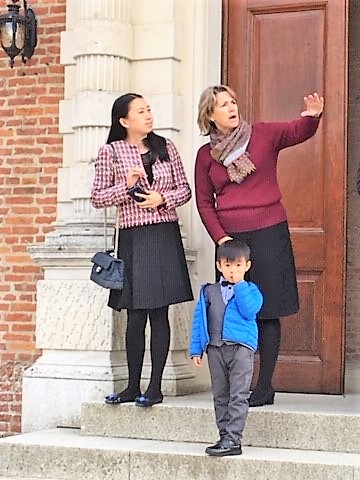 Understanding Your Requirements
Our consultations begin with a thorough discussion about your child and your circumstances. We will spend time answering your questions about the different types of school and the various curriculum choices available, and discuss what options would be suitable for your child.
Providing choice
We consider all 2000+ private schools, which teach children from age 3 to 18 or 19. Terminology can be confusing, and 'private schools' are also known as 'independent schools' and 'public schools' in the UK, but the common feature is that all of these schools require parents to pay school fees. Outside the UK we only cover international schools which teach in English.
We assist parents with applications to day and boarding schools, from pre-prep through to 6th form.
Support with admissions to the right school
It is of vital importance to find the right fitting school for each child. We start by building a profile of your son or daughter, based on their school reports and any other information you share with us. We spend time understanding your requirements and aspirations and in most cases like to have a video chat with your child so we can get to know them personally too.
We will then contact suitable schools on your behalf, ensuring their introduction is taken seriously by admissions staff. We will advise you which schools have vacancies and provide you with our recommendations and further consultation. It is always our aim for you to receive three or four offers, although naturally this varies depending on each family's specific circumstances.
We are lucky that the UK private school system is so established. There is a "best" school for every child and we can help you find it.
Please complete an Enquiry Form to arrange a free initial consultation over the phone