Across the UK today, students, parents and teachers are celebrating National Thank A Teacher Day, which in present circumstances, seems like the perfect opportunity to show gratitude for hard working and dedicated educators. During recent school closures, teachers both in school or working from home are tasked with adapting to online teaching, providing in school care for children of key workers and preparing for phased reopening of facilities in the coming future. As this is no doubt a stressful situation for many, National Thank A Teacher Day could not have come at a better time.
The BBC has compiled a video of its own, sharing nationwide messages of appreciation from students to teachers nationwide, during this time and in general. Click here to watch the video: https://www.bbc.co.uk/newsround/52669130
National Thank A Teacher Day is run by The Teaching Awards Trust, established in 1998 to celebrate and commemorate the excellence of teaching. On their website, https://thankateacher.co.uk/, there are resources including downloadable and printable cards and poem templates for students, making it easier than ever to show appreciation on this day. In addition to this, the organisation is posting videos sent in by students to thank specific teachers who deserve recognition.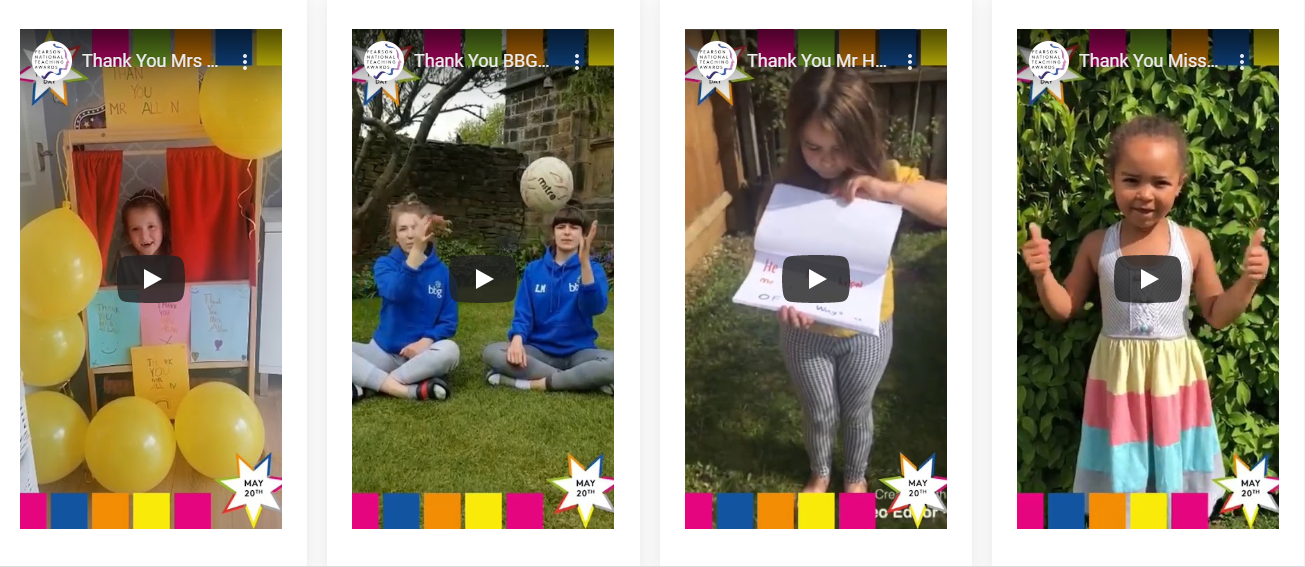 The organisation asks for your contribution on this day via social media:
'Either tag us on social media at Twitter @UKThankATeacher, Facebook ThankATeacherUK, or Instagram @thankateacherUK. Or email is info@teachingawards.com. Don't forget to use the hashtags #HowWillYouSayThankYou #ThankATeacher'
When focusing on private education specifically, there has been recent thanks to teachers of boarding schools who have been continuing to accomodate and entertain students who have not been able to travel home when schools closed. The Independent Schools Council has compiled a short list of appreciation for private school teachers for their efforts here: https://ie-today.co.uk/Article/thank-a-teacher-day-particularly-important-in-light-of-pandemic/