Scholarships & Bursaries
Scholarships
Most private schools offer a limited number of scholarships for very able or talented pupils and these are nearly all allocated by the end of the January preceding September entry to the school. Applications for scholarships must be made by the specified deadlines, and are usually indicated on the main registration form.
A scholarship is a discount on annual school fees of an amount between 10%-100% depending on the performance of the child in scholarship entrance exams or auditions. There are numerous categories of scholarship, but the most common are awarded for: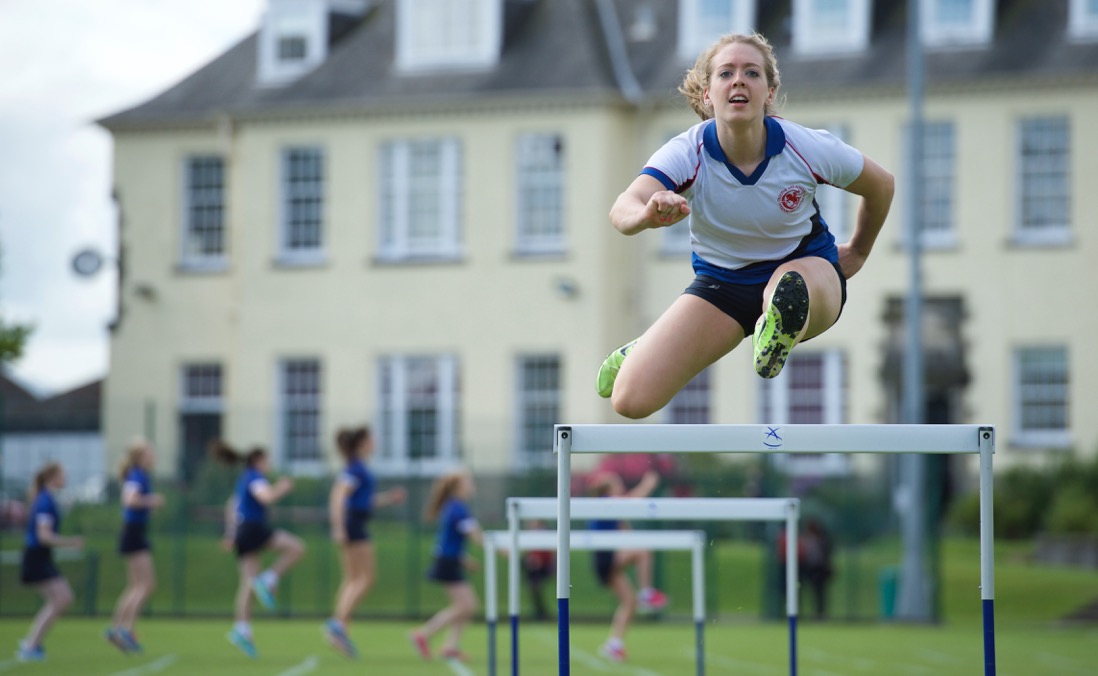 • All round academic ability
• Musical ability
• Performing arts ability
• Art & design
• Sport
In each case, evidence must be produced in terms of previous school reports, transcripts (translated to English, if necessary) and interview or an audition at the school.
Please note that these are NOT bursaries. Scholarships are awarded on merit and not based on the family's financial circumstances. However, if a scholarship is awarded, a school might be prepared to supplement it with a bursary.
Education Advisers does not typically get involved with scholarship or bursary applications for which you should approach a school directly. However, we have written an eGuide "How to save money on school fees", which is given without charge to those parents who have signed up with us for bespoke advice.
In some instances we can access scholarships at year 12 entry level (age 16+) for students who are predcited to perform very well (mostly 8s and 9s) at GCSE.
Bursaries
A bursary is simply a reduction in school fees usually granted by the school to parents who have limited incomes and assets. It could be anywhere from 10% to 100 % of fees and mostly applies to day tuition fees rather than boarding. Typically a bursary is a grant to help with the education of children who would not otherwise be able to attend a private school. This grant may be awarded by the school itself, an educational trust, the Local Education Authority or a charitable foundation.
Later we tell you how to apply for one, but before that we feel obliged to dispel some of the misinformation written on this subject.
There are estimated to be around 41,000 children being financially assisted by private schools, from which some commentators suggest it must be easy to get a bursary if you just "ask around". This number is based on research by the Independent Schools Council who have 1267 member schools, with ca 500,000 pupils. The total pupils in private schools is approximately 650,000 in more than 2000 schools.
Let us put some of these numbers into perspective. Bursaries are mostly confined to British-resident parents. Only a very small proportion are offered to international parents.
More than 80% of UK schools are set up as charitable trusts and their policy on bursaries is heavily influenced by not just their charitable status, but also the politics of the day. During the last Labour government, independent schools were threatened with the withdrawal of tax breaks afforded by virtue of their charitable status unless they did more for public benefit and specifically widened access for underprivileged children. This definitely resulted in a trend away from scholarships to bursaries. However, since the Conservatives have returned to power, we sense this has been reversed, with more funds allocated to scholarships.
One senior school has told us that 80% of its parents apply for financial help whether they deserve it or not. All bursaries are strictly means tested and commentators such as journalists never refer to the accounting acrobatics which have to be performed to stand a chance of getting a bursarial award. The highest chance of success is likely to be for divorced or bereaved single parents whose income is less than £30,000. Now there are schools claiming to consider bursaries for children where the annual household income is up to £60,000, but we suspect they are mostly scholarships for exceptionally talented children which have been topped up after consideration of the family income.
So, how do you apply for a bursary?
Definitely start early. Most schools will carry a deadline in January preceding September entry. But beware that you need to plan and apply up to 2 years early. Bursarial funds are strictly limited and invariably run out before the end of each school year.
Examine your target school websites. Many publish their policy on bursaries and an example of the application form.

There are a lot of Educational Trusts (see Appendix A below). It is often better to approach them first, because many have arrangements with specific schools who will top up their bursary.

Now talk to your target schools, starting with the Admissions office. Make sure you meet their basic qualifications e.g. they may require a gross income of less than £30,000. You can then take their application form. NOTE Most schools will charge you an application fee between £100 to £200 to consider your bursary request and this is non-refundable.
Now comes the hardest part of all. You will have to fill in a very detailed questionnaire supported by a lot of financial documentation about your income and assets. The school will want to see all of your bank & savings accounts plus mortgage statement. If you don't like filling in Income Tax returns, this is very similar! We show a typical bursary application form below and remember you will probably have to renew this every year.
The relationships between school Bursars and parents has become a little "adversarial" because there are far more requests than available funds. Thus many of the larger senior schools have subcontracted out the bursary process to independent accountants to take the sting out of possible arguments with parents if their request gets declined. It can be reasonably assumed that accountants will pay more attention to the numbers rather than the emotion behind a bursary request.
There are a few boarding schools which give an exceptional numbers of bursaries. They include
Christ's Hospital, Sussex
King Edwards, Witley, Surrey
Lord Wandsworth College, Hampshire
Ampleforth College (a Roman Catholic school)
We wish you success, if you are applying for a bursary. Please note that Education Advisers Ltd does not give bespoke advice on bursaries. However, by writing this guide we hope to give you some practical advice on how you go about applying for one. In the final two appendices we give a list of Educational Trusts and a typical bursary application form. For those parents considering school fee assistance from scholarships or financial planning methods, we publish a guide to discounting fees which is available to fee-paying clients
APPENDIX A - List of some Education Trusts
Note : There are many charities described as Education Trusts but only a limited number would consider bursaries for children from lower income families at UK private schools . Others may be focussed on Higher Education or supplying school uniform or books at state schools. So examine the objectives of the trust before writing.
You may find the following contacts useful
Actors' Childrens Trust Website www.tactactors.org

BMTA Trust Ltd Tel 01883 371280

Buttle UK Website www.buttleuk.org/

Choir Schools Trust Fund Bursary Association

Ewelme Foundation Website www.ewelme-education-awards.info

Fashion and Textiles Trust www.ftct.org.uk

Girls Day School Trust Website www.gdst.net

Lloyd Foundation 01332 873772

Mitchell City of London 0845 600 1558

NFL Trust http://www.nfltrust.org.uk/

Ousley Trust www.ouseleytrust.org.uk

RN & RM Children's Fund

Reedham Trust 020-8660 1461

Royal Caledonian Education Trust Website: www.rcet.org.uk/

Royal Medical Foundation Website www.royalmedicalfoundation.org

Royal Merchant Navy Website www.merchantnavy.org.uk

Royal Pinner School 0207 373 6168 http://www.royalpinner.co.uk/

Royal National Children' Foundation Website www.rncf.org.uk

Thornton Smith & Plevin Website www.wisperstrust.btck.co.uk

Wispers Trust Website www.wisperstrust.btck.co.uk
APPENDIX B - Sample Bursary Application Questionnaire
Example of a questionnaire used by a school to obtain financial information for a bursary application:
1, Child
1.a. Full name
1.b. Date of birth
1.c Date of entry
2. Parent details (complete for both father and mother separately)
2.a. Names
2.b.Title
2.c. Address
2.d Post code
2.e Day phone
2.f. Evening phone
2.g Mobile
2.h Email
3. Parent's Occupations
3.a Employer's name , address & phone number
3.b Self employed (business?) Are you shareholder or director or
proprietor of 3a or 3b?
If yes, proportion of business by you and spouse/ partner
3.c Unemployed?
3.d Fully or semi retired?
4.Income
Enter current earnings and all expected income for last full tax year
4.a Gross salary and other emoluments
4.b Taxable profits for last two accounting periods
4.c. Gross pension, widows pension, state pension p.a.
4.d Gross investment income from
* fixed interest
* dividends & other funds
4.e Gross rental income
4.f Social security benefits
4.g Separation or maintenance allowance
4.h Is there a Court Order or Separation Agreement? Please state
annual amount for school fees.
4.i Benefits in kind not already quoted previously.
4.j Any other income or gains not stated
4.k Please provide copy of your self assessment tax calculation last year.
5. Outgoings
5. a Tax payable on incomes declared above.
5. b National Insurance Contributions.
5. c Pension contributions
5. d mortgage repayments including capital and interest.
5. e Endowment mortgage premiums
5. f Any other interest e.g credit cards, loans
5. g Annual landlord rent payable on principal residence
6. Capital assets
6. a Approximate market value of all investments
Banks / building society / N Sand I Savings accounts
Equities
PEPs, ISAs, TESSAs, TOISAs
Life policies and bonds
6. b Approx market value of principal residence
6. c Approx market value of other possessions incl house contents, car, paintings, collections, jewellery etc.
6. d Cash at banks or elsewhere
6. e Approximate market value of any other assets
6. f Net Worth / value of any businesses owned or shared
6. g Approx market value of interest in any other property, land or buildings
6. h Redundancy or any other termination payments
6. i Monies owed to you
6. j Other asset s not listed
7. Capital Liabilities
7. a Mortgage details – amount outstanding – final payment date
7. b Other liabilities (specify)
8. Net Assets
8. a Total Assets
8. b Liabilities
8 .c Net Assets
Please explain any reasons why net assets cannot be used to pay school fees
9. Dependent Children (specify child to which this application refers and list all children separately)
9. a Forename
9. b Date of birth
9. c School
9. d Boarding or day
9. e Annual school fees
9. f Compulsory additional school charges
9. g Amount of fees in £ covered by
Scholarships, bursaries
Annual sum from capital repayment schemes
Armed Forces / Diplomatic / Company Education allowances
Assistance from any other sources eg grandparents, trusts
9. h Annual income of child
10. Verification of income
P60 and P11D + copy of HMRC tax calculation

End of tax year pay advice]

Report and accounts of own company

Others
11. Verification of Assets
Property valuation

Investment portfolio valuation

Mortgage statement

Contents insurance
HOME VISIT
The school may wish to visit you at home to discuss your application. Please indicate your agreement.
DECLARATION
We / I have made a complete and accurate declaration of our / my income and assets
We / I understand that if we / I are / am offered a school Bursary for our / my child, the following terms and conditions apply as between ourselves / myself and the School
The child's fees account with the School will be credited termly with the amount of the Bursary for so long as the award remains in effect;

Any award of Bursary is subject to annual review and we/ I must complete an annual declaration of our / my financial circumstances on the form provided by the School and supply all supporting evidence by the return date indicated

We / I will report immediately any material change in the financial position declared

The Bursary may be withdrawn or reduced if:

We / I act or our/my child acts in breach of the School's Terms and Conditions attached to the Acceptance Form for our/my child at the school;

We / I have failed to return the annual declaration of our/ my financial circumstances by the return date indicated;

We / I have failed to produce any additional information required by the School to evidence our / my financial circumstances;

In the opinion of the Head, our / my child's attendance, progress or behaviour no longer merits the continuation of the award

We / I are more than 28 days in arrears in respect of any amount due and owing to the School

There is a material change in our/my financial circumstances;

The School's resources are insufficient to maintain the level of the award

The Bursary will be withdrawn and the value of any amount of the Bursary previously credited against our / my child's fees account will be become repayable to the School forthwith if we/I have fraudulently, knowingly or recklessly provided false information in relation to the award of the Bursary.