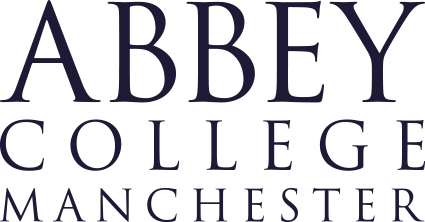 Abbey College Manchester
5-7 Cheapside, Manchester, M2 4WG, United Kingdom

Make an Enquiry
What is Abbey College Manchester like?
Abbey College Manchester is an independent Sixth Form College situated on Cheapside in Manchester City Centre. There are around 160 students at the college, 50% of whom are from the local area and the remainder from other countries. A range of high quiality academic programmes are offered at GCSE and A Level. The College's Combined Studies Programme, which is a unique alternative to A Levels, is also now available. In addtion, some students are taking International Foundation courses in Business and Engineering. The college also runs specialist Football and Basketball Academy Programmes
Abbey College Manchester has as excellent track record of supporting students to achieve the A Level and GCSE results that they need, enabling them to move onto University courses of their choice. As part of the Alpha Plus Group, Abbey College Manchester aims to maintain a 'gold standard' of educational quality. Classes are small, so enabling teachers to provide a supportive and professional educational experience, specifically tailored towards the individual student. The College offers well-equipped, modern teaching accomodation and students are encouraged to take advantage of the resources the City has to offer to help with learning and pastoral development. Teaching and learning is rigorous whilst being creative and responsive to individual need. Abbet College Manchester's enrichment activities include sports, voluntary work, charity events and many other opportunities led by the students and staff. The college encourages students to raise their own expectations and standards to the highest possible level. Staff, students and families get to know each other well and enjoy working together.
Would Abbey College Manchester be suitable for my child?
Abbey College Manchester would suit those wanting small classes and intensive study in order to obtainthe grades they need - either first time round or for retakes. This College would suit those wanting an academic environmentm, without the extra-curricular activities of a traditional boarding school.
How can I apply to Abbey College Manchester?
Students from 16 - 19 years are accepted at the College. If you wish to discuss Abbey College Manchester and whether it would be suitable for your child, please contact us and we would be delighted to assist you.
School Video
Photos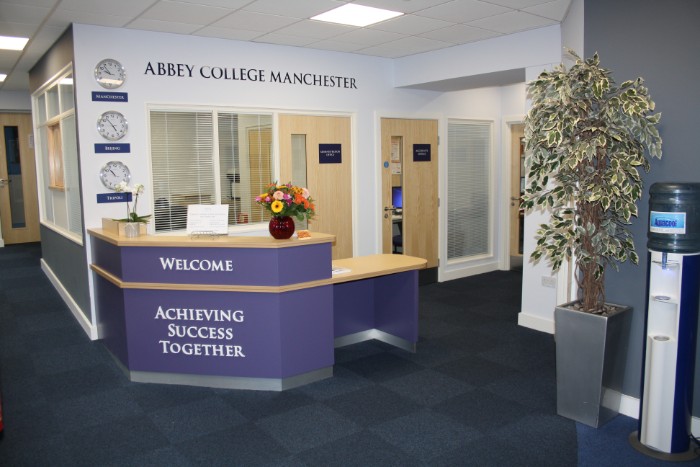 School Information





Day fees at sixth form
£28,100

Boarding fees at sixth form
£43,500

Exam results 2022 A Level A & A* grades
38.00%