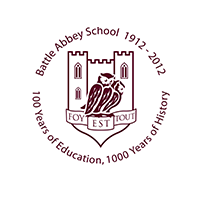 Battle Abbey School
Battle Abbey, Battle, East Sussex, TN33 0AD, United Kingdom

Make an Enquiry
Co-ed since 1989, the Senior school occupies one of the most historic sites in the UK; the site of the Battle of Hastings in 1066. The Prep School is in nearby Bexhill.
Small and welcoming, the Senior school is very much at the heart of the town, with buildings, a sixth form centre and boarding house across the road from the main Abbey house and grounds. There is a lot of land but the school shares its location with the National Heritage site between April and October and so tourists/visitors are carefully marshalled during that time. There is a good range of facilities covering sports, the performing arts, and STEM.
More investment is being made as the school collaborates with architects to work sympathetically with the historic building but, at the same time, to utilise the space in a 21st century way.
The school aims to allow the children to enjoy a wide and diverse selection of activities that go far beyond the standard National Curriculum. They say that they try to introduce every child to a broader range of intellectual and physical pursuits so they can identify those that they most enjoy, and those at which they most excel.
Would Battle Abbey School be a good fit for my child?
A genuinely non-selective school, it is all about fit. The Head is most concerned with supporting children to overcome the things that they struggle with and to seize opportunities. He has a can do approach. He is ambitious for his students and sees them very much as individuals. The school has a reputation for outstanding pastoral care and the progress that the children make is excellent. Although there is a lot of sport, they would not consider themselves a 'sporty' school; everyone gets to be involved and the school shows are also very much a whole school activity.
Visitors will witness happy, polite and self-assured children, making Battle Abbey a great school for a child who needs to be allowed to be him/herself whilst also receiving that extra guiding hand.
How can I apply to Battle Abbey School?
Providing space is available, the school will accommodate and consider applications at any stage. Please call us first to discuss suitable and an appropriate approach.
Photos
School Information





Day fees at sixth form
£19,782

Boarding fees at sixth form
£37,350

Exam results 2022 A Level A & A* grades
50.97%

GCSE level A & A* grades
42.14%