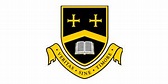 Caterham School
Harestone Valley Road, Caterham, Surrey, CR3 6YA, United Kingdom

Make an Enquiry
What is Caterham School Like?
Caterham's 200-acre estate, is full of mod-cons and lovely looking buildings. The impressive campus includes sports fields, woodland, a high ropes course and an outdoor learning centre all just twenty minutes' drive from Gatwick and a short walk from the local station, with several trains an hour into London.
Academically, Caterham is up there with the big guns and, despite the strong academic performance, the school does not feel like a hothouse. Consistently featuring within the top 20 of our co-ed boarding school league table over the last few years, the school is only growing in reputation. Extra-curricular activities are aplenty with oodles of space for both the traditional and the niche.
Learning at Caterham School is an adventure, full of opportunities for personal development, achievement and enjoyment in an environment which is caring, optimistic and encouraging.
Would Caterham School be suitable for my child?
Caterham School welcomes pupils of all faiths, cultures, races and family backgrounds. Largely a day school, the majority of pupils do not board. The option of weekly boarding is being taken up by an increasingly number of students, largely due to the school's proximity to the capital.
Caterham School is academically selective and competition for places is high, so applicants need to be able to offer something special.
How can I apply to Caterham School?
Pupils can join Caterham School at 11+, 13+ or 16+ and occasionally may join at other points. The most important thing is to be ready to submit a competitive application. Please do get in touch with us to find out how.
School Information





Day fees at sixth form
£20,625

Boarding fees at sixth form
£41,130

Exam results 2021 A Level A & A* grades
83.00%

GCSE level A & A* grades
92.00%