CATS College Cambridge
1 High Street, Chesterton, Cambridge, Cambridgeshire, CB5 8AD, United Kingdom
One of 3 CATS Colleges in the UK, CATS Cambridge boasts a purpose-built, state-of-the-art campus located close to the University and the city centre. The boarding house contains university style accommodation, with single en-suite rooms leading directly into the school building. Off-site, independent living accommodation is available for over 18s.
CATS Cambridge is a modern international college, welcoming students of over 60 different nationalities. It provides an exciting, urban alternative to a traditional boarding school, with expertise in acclimatising international students to life in the UK, and maximising their university outcomes.
CATS Cambridge holds close links with the city, which continues to be the UK's hub of science and innovation. The college prides itself on supporting its students to the best possible UK universities, and receives 2+ visits a month from the university's lecturers.
Would CATS College Cambridge be a good school for my child?
Whilst CATS Cambridge provides superb 24 hour pastoral care for its students, your child should still be confident and streetwise enough to navigate and explore the (albeit very safe, international, and student-friendly) city. The College offers 40+ extra-curricular activities each week, but is not suited for students looking for schools with acres of playing fields and rugby pitches. International students here are more likely to be found playing basketball than Eton Fives.
Most importantly, CATS Cambridge exists to help its international students bridge the gap between their prior overseas education and the best British (or US) universities. Its teachers are experts in supporting international students, and providing them with the level of support a non-international school may not be able to.
How do I apply to CATS College Cambridge?
CATS College Cambridge is flexible on entry timelines, though the most popular courses (and also accommodation options) tend to fill up quickly. It is not academically selective, and provides great flexibility to mix and match programmes to best serve each individual student's needs.
Available courses include, pre-programmes, GCSE and A-levels (both available as full 2 year programmes, or fast-track courses,) University Foundation Programme (including fast-track option,) High School Term, Academic English Programmes, and Academic Summer Programmes.
Speak to us about your child's background and plans for the future, and we will be able to advise whether CATS College Cambridge will fit their needs.
School Video
Photos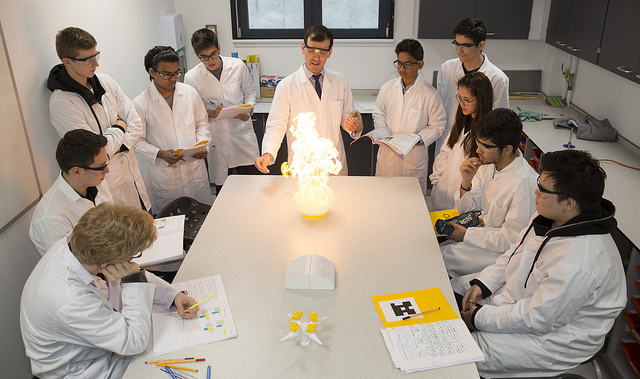 School Infomation





Day fees at sixth form
£25,995

Boarding fees at sixth form
£47,475