CATS College London
43-45 Bloomsbury Square, London, WC1A 2RA, United Kingdom
One of 3 CATS Colleges in the UK, CATS London is situated in the heart of academic London – Bloomsbury Square. Close to University of London Colleges and the British Museum, CATS London is the only school in Europe with a Bloomberg Business Lab, and sees half of its students progress to university in London.
As an international college for students aged 14 – 18, CATS is unlike a traditional British boarding school. Everyone is the college is in the same situation – away from home, needing help to acclimatise to a new culture, aiming to make friends and improving their English before progressing on to some of the top British universities.
Expert teachers adapt lessons to ensure the best learning outcomes for international students, and courses on offer include pre-programmes, and fast-track GCSE and A-level programmes, in addition to the standard 2 year formats.
Is CATS College London a good school for my child?
CATS London is a very different proposition from a traditional, country-estate boarding school. The college and accommodation offers first rate security and pastoral care, but there is no escaping the fact that it is located in the heart of truly global city.
It is therefore best suited to students who are comfortable in an urban environment. Students here should be keen to benefit from the infinitely fascinating surroundings, but streetwise enough to not be intimidated or overwhelmed by the environment.
It is also essential that students are looking to make friends with other international students, so a global, progressive outlook is of great benefit.
CATS London is particularly suitable for students who are looking for a long term student experience in London, as it has superb links with London universities and the local international business sectors.
How do I apply to CATS College London?
CATS College London is flexible on entry timelines, though the most popular courses (and also accommodation) tend to fill up quickly. It is not academically selective, and provides great flexibility to mix and match programmes to best serve each individual student's needs.
Available courses include, pre-programmes, GCSE and A-levels (both available as full 2 year programmes, or fast-track courses.)
Speak to us about your child's background and plans for the future, and we will be able to advise whether CATS College London will fit their needs.
School Video
Photos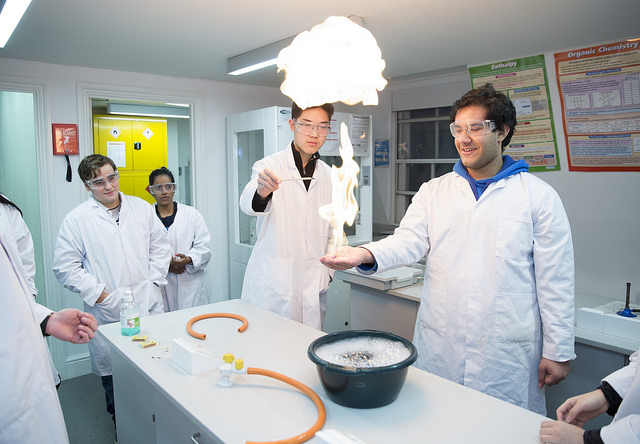 School Infomation