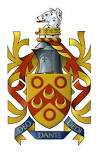 Charterhouse School
Godalming, Surrey, GU7 2DX, United Kingdom
What is Charterhouse School Like?
Charterhouse can be described as the complete private school' able to offer everything that a parent or child might wish for in a school. It is a traditional private school, almost entirely boarding, with all the trappings of a classic English education set in the greenery of Surrey.
It offers much more than just a strong academic schooling. Art and music flourish and sport is exceptional, with a state of the art Sports Centre, extensive playing fields and masses of team games for girls and boys. Pupils get into top universities with more than 25 a year entering Oxford and Cambridge. Most students are from London and surrounding areas and many, although boarders, go home at the weekend. Charterhouse offers something special and as you would expect it is very popular and oversubscribed. Pastoral care and discipline are both strong, but not oppressive.
Girls have been at Charterhouse in the 6th form for over 40 years and the school is planning to become fully co-ed from Year 9 from 2021. Charterhouse is the original 'football school' and soccer remains the main sport for boys.
Would Charterhouse be a good school for my child?
If you are looking for a big name school, and your child is the type to throw themselves confidently into everything they do, then Chaterhouse School will not disappoint. A shy, retiring type might feel overwhelmed, so a healthy dose of relience is beneficial.
It is also important to keep in mind that Charterhouse is competitive to get into, so your child will need to have a strong set of school reports, and be ready to show they have othe personality, and other attributes which will contribute to the school community.
How can I apply to Charterhouse School?
Entry to Charterhouse is academically selective and it is best to register as soon as possible for all points of entry. Your child's application will need to stand out, so please get in touch with us to discuss further.
School Infomation





Day fees at sixth form
£33,630

Boarding fees at sixth form
£40,695

Exam results 2019 A Level A & A* grades
64.96%

GCSE level A & A* grades
70.58%