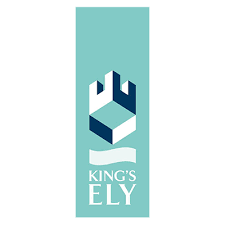 King's Ely
Barton Road, Ely, Cambridgeshire, CB7 4EW, United Kingdom

Make an Enquiry
A Christian cathedral school based on a site where education has been provided for over 1000 years, King's Ely School has the look and feel of a traditional heritage school. Despite this, it is a forward looking enterprise, reflected in its accreditation with the British Council's International School award.
Located a short drive north of Cambridge, it is also a popular choice for the surrounding area, allowing the school to maintain a traditional British feel and ethos. With over 1000 students from ages 1-18, King's Ely still manages to maintain a sense of intimacy and community. The boarding community is well integrated with the local day students and, whilst providing a strong all-round education, King's Ely features one of the country's top fashion and textiles department.
Would King's Ely School be a good school for my child?
King's Ely is academically non-selective, but is usually oversubscribed. Successful King's Ely applicants should have a strong sense of self-awareness and critical thinking, and the potential to become a mature independent learner. The school puts a great onus on developing independence and responsibility, incentivising students to manage their own prep, and allowing them to venture into the small, safe city of Ely.

King's Ely School also has a uniquely-devised international programme to facilitate the social integration and academic success of its overseas students, and is able to offer a highly bespoke level of support.
How do I apply to King's Ely School?
King's Ely is not overly-selective but, due to popularity, is usually over-subscribed for most year groups. The school will consider suitable students at most entry points, depending on availability of places and suitability of the candidate.
To discuss King's Ely School's suitability for your child further, please call us for a free consultation on +44 1622 813870.
School Video
School Information





Day fees at sixth form
£26,214

Boarding fees at sixth form
£38,655

Exam results 2022 A Level A & A* grades
46.00%

GCSE level A & A* grades
59.00%