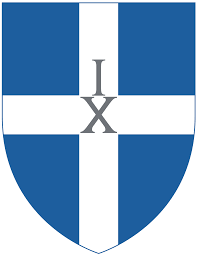 The King's School, Canterbury
The Precincts, Canterbury, Kent, CT1 2ES, United Kingdom

Make an Enquiry
What is The King's School, Canterbury like?
The King's School, Canterbury has a history and setting that cannot fail to inspire. It has claims to be the oldest school in England, founded almost 1500 years ago. On one side students can walk into the busy and bustling town centre, and the other side is dominated by the World Heritage Site of Canterbury Cathedral. The school itself lies within this extraordinary setting, providing a unique environment in which to live and learn.
The school's academic results are consistently excellent and King's regularly features among the UK's top 20 co-ed boarding schools based on A-Level results. Despite being very much an academic school, The King's School follows the ethos of developing "the whole child", with success celebrated across academics, sports and the arts. Extra-curricular involvement is greatly encouraged and the school provides a fantastic range of opportunities. There is a brand new arts and performing arts centre, and excellent facilities for sport.
Would The King's School be suitable for my child?
As a Cathedral School, The King's School Canterbury naturally has a strong Christian ethos in terms of morals and values, though of course welcomes all faiths and none. The important thing is that students are keen to become part of a history and community much bigger than themselves. Humility and consideration for others go a long way in what, for some, could be an overwhelming environment to walk into.
Confidence in one's abilities is essential, as is the willingness to push oneself out of one's comfort zone. Students must be resilient and outgoing, and be prepared to contribute to a diverse and busy school community.
Needless to say, The King's School Canterbury is academically selective, and competition for places is high. Applicants will need to show a certain spark, and be the right fit, to be successful.
How can I apply to The King's School, Canterbury?
Entry starts at age 13+, and students join from a wide range of London and local prep schools. The King's School also has its own associated prep school, with a large proportion of leavers moving straight into the senior school. The King's School is understandably over-subscribed for both domestic and international students, and opportunities to register usually close 2 to 3 years in advance of enrolment.
Over-subscribed heritage schools like The King's School Canterbury expect academic excellence as a bare minimum, and are really looking to differentiate students by what they can offer to the wider school community. Please do get in touch with us to discuss how your child can make their application stand out from the crowd.
School Video
Photos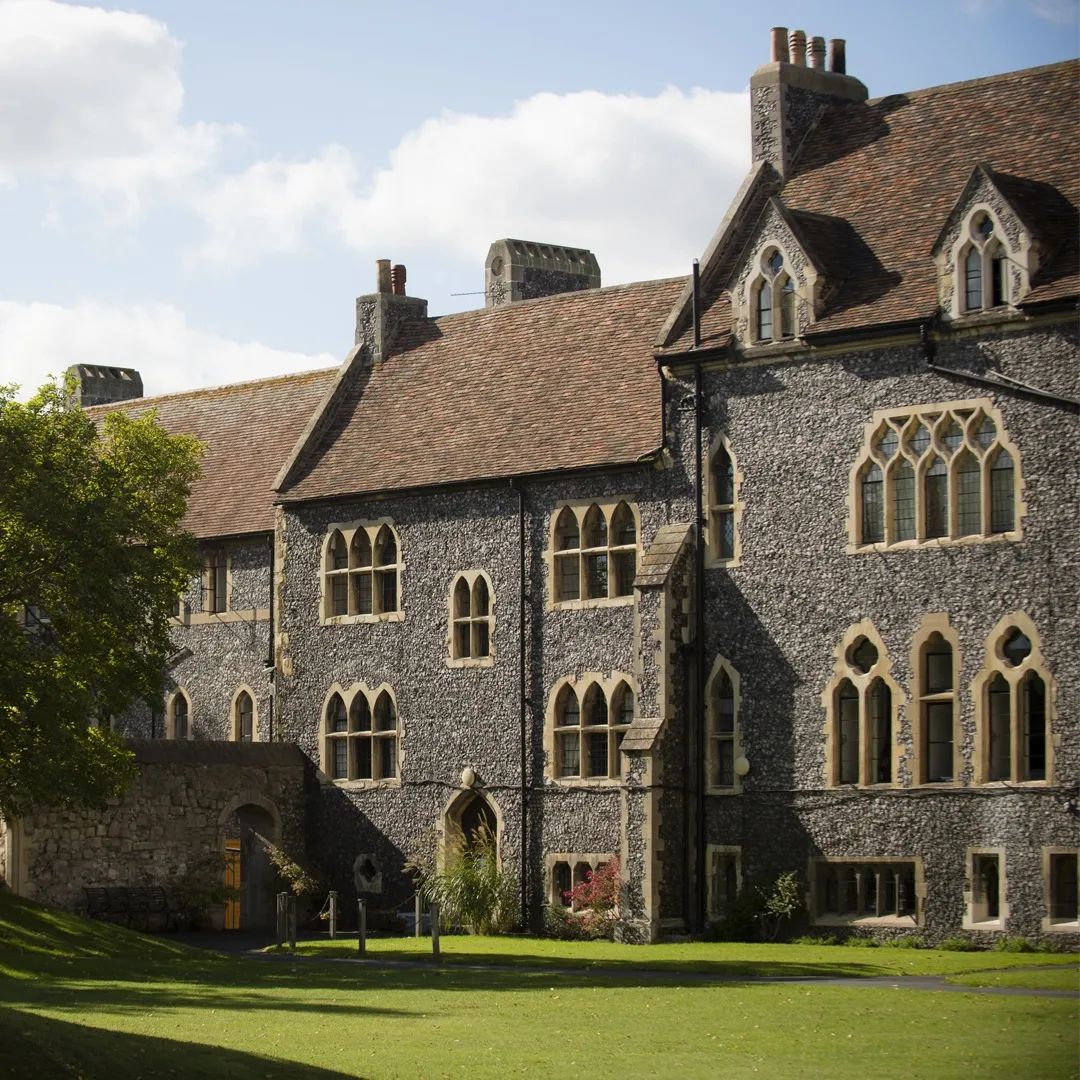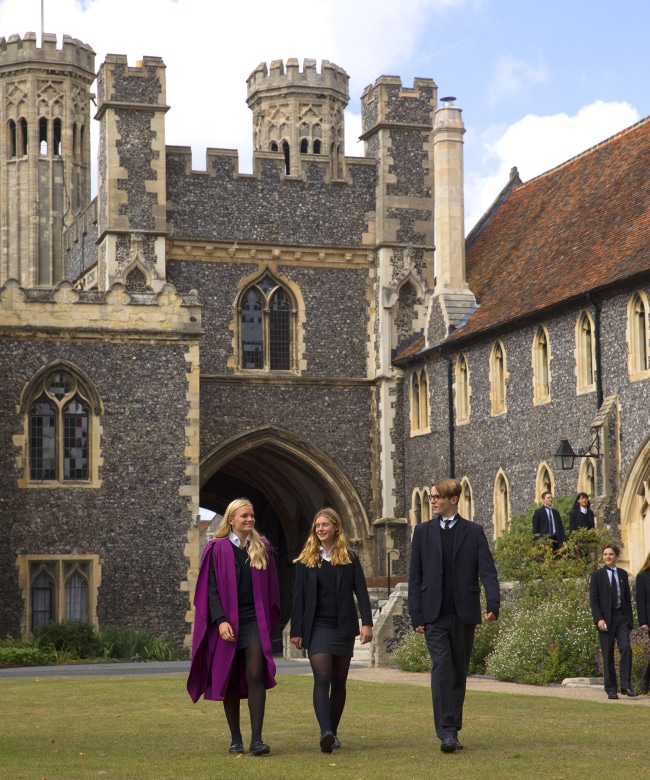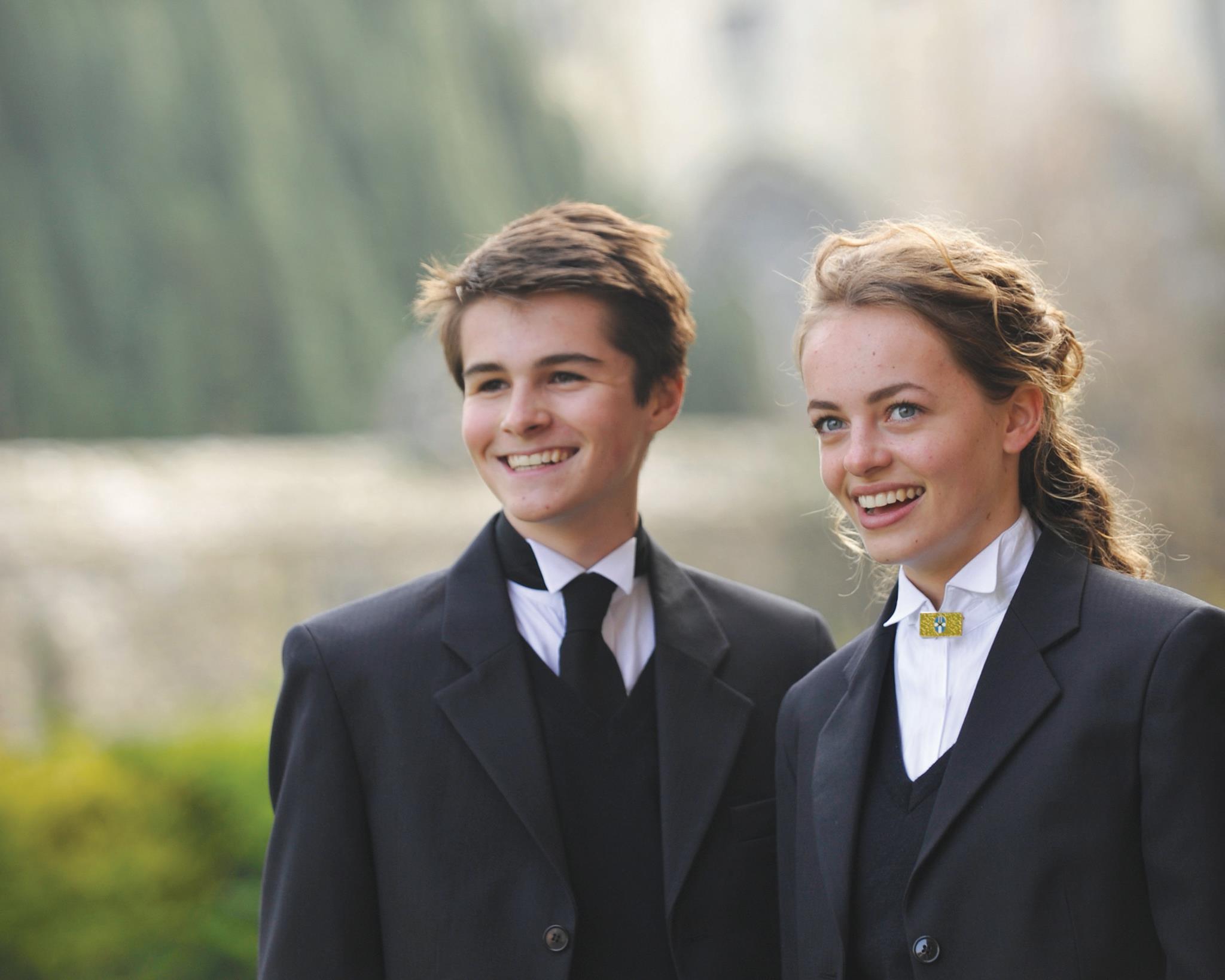 School Information





Day fees at sixth form
£30,900

Boarding fees at sixth form
£44,490

Exam results 2022 A Level A & A* grades
63.01%

GCSE level A & A* grades
71.94%