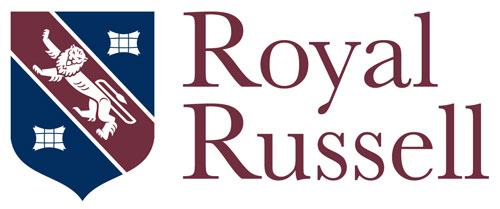 Royal Russell School
Coombe Lane, Croydon, Surrey, CR9 5BX, United Kingdom

Make an Enquiry
What is Royal Russell School like?
Royal Russell is an Independent Day and Boarding School for girls and boys aged 3 to 18. Located in South London, pupils enjoy the 110 acre campus which contains incredible facilities to inspire learning and personal growth; from cutting-edge science facilities, a beautiful library, extensive sporting facilities, Chapel, Great Hall, spacious dining facilities, Performing Arts Centre and beautiful Houses.
The school offers bespoke educational pathways to support children to realise their potential. Pupils are guided by a network of expert tutors, teachers, coaches and pastoral teams. The school encourages pupils to extend their learning beyond the curriculum, through enrichment activities and cultural experiences in an open community that reflects the real world, and celebrates both individual and collective achievements.
Royal Russell is proud to have enjoyed Royal Patronage from its foundation, and the School's current Patron, Her Majesty The Queen, has visited the School on four occasions. Royal Russell was founded in 1853 as a charity to look after orphans of families from the textile trades. Whilst proud of this heritage, the School is a very much a forward thinking 21st century school, equipping pupils to be global citizens, confident in their unique skills and abilities.
Would Royal Russell be suitable for my child?
Royal Russell is a family school which values the things that make each pupil distinctive. The School motto is 'non sibi sed omnibus' which translates as 'not for oneself, but for all' and it aims to help every member of the community strive for their personal vision of success. There is a happy, vibrant and ambitious community which provides pupils an exceptional educational experience; with the pupil right at the heart.
The school encourages a collaborative approach, encouraging pupils to solve problems together and benefit from different interpretations, perspectives and approaches. Whilst academic achievement is a priority, emphasis is placed strongly on effort, both academic and in the wide range of co-curricular activities on offer to enrich learning.
Through the House and Tutor system and small class sizes, students are known individually and provided bespoke guidance and outstanding pastoral care. All pupils are members of a House and are run by an experienced and sympathetic Housemaster or mistress, and a Deputy, alongside a Tutor team. At the heart of the school is the Chapel which provides the moral and spiritual cradle for the whole community, regardless of religious affiliation.
Pupils are encouraged to have a healthy balance of academic rigour and co-curricular participation, there are over 100 activities on offer every year and pupils are encouraged to try something new. The school is large enough to aim to offer something for everyone, from creative and expressive clubs to physical and mentally challenging clubs.
How can I apply to Royal Russell School?
The main entrance point is at 11+, but there are further opportunities with more limited available places at 13+, 14+ and 16+. The school has recently expanded its boarding provision, so it is always worth checking suitability with us before we approach the school to weigh up the possibility of making an application.
Photos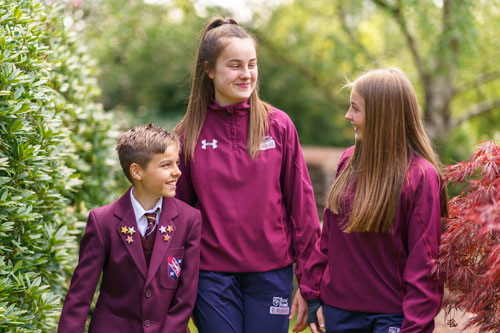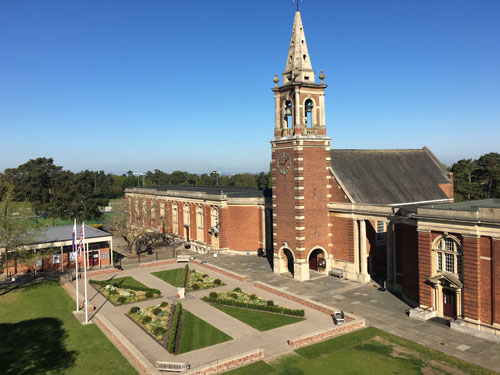 School Information





Day fees at sixth form
£22,560

Boarding fees at sixth form
£44,592

GCSE level A & A* grades
58.10%