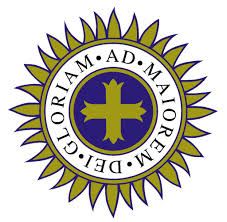 St Mary's School - Ascot
St Mary's Road, Ascot, Berkshire, SL5 9JF, United Kingdom

Make an Enquiry
What's St Mary's Ascot like?
Academically selective and highly sought after, St Mary's Ascot is awash with accolades that sing of its excellence. Originally a convent run by the Sisters of Loretto, IBVM, the school remains one of the foremost Roman Catholic Girls' schools in the country. Essentially full boarding, although there are a handful of day students (19/391), the school is both fiercely traditional and at the same time forward-thinking with superb boarding, academic, extra and co-curricular facilities set on 55 acres of land.
Consistently topping school league tables with outstanding GCSE and A level results, the school aims to foster the intellectual, spiritual and personal development of its pupils and adheres closely to the words of its founder the 16th century nun and educator Mary Ward, that 'women in time will do much', with the girls being expected to take advantage of all the school has to offer.
Would St Mary's Ascot be suitable for my child?
As 98% of the pupils are Catholic and boarders, this poses obvious restrictions for non-Catholics and those looking for day places. With the emphasis on excellence across the board this is not a school for the faint hearted but an exceptional school for bright, academic young women who aspire to do great things.
With small class sizes and a high staff/pupil ratio of roughly 1:6, 95% of A-Level results are A* - B and almost a third of the recent sixth form cohort were offered Oxbridge places. Although the school does support some pupils with Special Educational Needs, the ability of the pupils is well above average and again, although there are a few international students for whom English is an additional language, none of the current pupils needs extra support.
How can I apply to St Mary's Ascot?
The school offers 65 places each year, at the traditional points of entry; 11+, 13+ and 16+, with the majority of places (40), available at Yr7, 20 in Yr 9 and only five in the sixth form. Interested families are advised to register at least two years prior to the year of entry and prospective pupils are expected to take the school's entrance examination, be interviewed and supply reports from their current school.
Competition for places is fierce, so it is only worth applying if you have a realistic chance of success. Even then, your daughter will need to be well-prepared and able to stand out amongst other exceptional candidates.
Photos
School Information





Day fees at sixth form
£30,465

Boarding fees at sixth form
£42,780

Exam results 2021 A Level A & A* grades
88.00%

GCSE level A & A* grades
95.00%