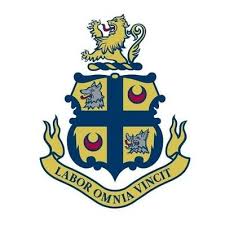 Strathallan School - Perth
Forgandenny, Perth, Perth & Kinross, PH2 9EG, United Kingdom

Make an Enquiry
What is Strathallan like?
Strathallan is a co-educational boarding and day school in a stunning rural location close to Perth and within easy reach of Edinburgh with its international airport. Academically, Strathallan is relatively non-selective and offers both A Levels and Scottish Highers in the 6th form, catering for a wide range of interests and abilities.
Sport is exceptional at the school with over 10% of students competing internationally at some level. Strathallan runs a rugby academy and a shooting academy. As well as the fantastic facilities for sport, there are also many opportunities for students to get involved in performing and visual arts. The Art department is impressive – set over three floors. Musically the school is very strong, and they currently have three bands who play all over the UK and abroad. Drama and Dance are very popular.
Service and charity work have a high profile and Strathallan has a link with a school in Kenya. Most students have single study bedrooms. Two-thirds of the students are boarders. There are no exeat weekends and day pupils are assigned houses with the boarders, so everyone has the chance to get involved with all aspects of school life.
Would Strathallan suit my child?
Sporty students will thrive at this school – it has fantastic results with many students representing the school at national and international level as well as having a Commonwealth and Olympic presence for rugby, football, hockey, tennis, skiing and netball - the list goes on!
The school's ethos is to provide opportunities for children to excel – offering support and building confidence through a variety of experiences and challenges – so children who enjoy a challenge will enjoy what is on offer here. Inclusion is important so if the core sports aren't for you, then you could try canoeing, golf, skiing or equestrian disciplines.
Although Strathallan is relatively non-selective, academically it has good results – in 2019 79% achieved A*-B grades at A Level. Students go on to a range of universities – 60% Scottish and the rest mainly English.
How can I apply to Strathallan?
Senior Entrance is at 13+ via Common Entrance and /or school report. Sixth form entry is subject to satisfactory school reports and GCSE results. Applications are considered for other entry points if spaces are available. Please contact us for more information.
School Information





Day fees at sixth form
£27,360

Boarding fees at sixth form
£41,829