West Buckland School
West Buckland, Barnstaple, Devon, EX32 0SX, United Kingdom
What is West Buckland School like?
Based on a beautiful 90-acre site, West Buckland School is nestled between Exmoor and Dartmoor National Parks, with the stunning North Devon coastline about 20 minutes away. It offers day places for students aged 3-18, and boarding from the age of 10.
Combining a rural environment with first rate facilities, West Buckland School offers its pupils an all-round experience. Equal importance is given to academic achievement and personal development, with the school careful not to push "hothouse" academic pressure at the expense of developing a child's confidence, curiosity and creativity.
A relatively small, safe environment, West Buckland School aims to foster a caring and contented school community, celebrating its students' successes whether they be academic, artistic, sporting, or other. The ultimate goal is for West Buckland students to develop the skills, values, and confidence required to go on and make a positive contribution to the wider world.
Would West Buckland School be a good fit for my child?
West Buckland School is not academically selective, but does expect students to be brave, and willing to throw themselves into the wide range of academic and extra-curricular pursuits on offer. In the midst of such wonderful natural surroundings, West Buckland School is particularly well suited to students with a passion for outdoor activities, including surfing, coasteering, and trekking.
West Buckland School students are generally unpretentious and well-grounded and, with a wide cross-section of student interests and abilities, it is a great fit for curious, community-minded students who want to give everything a go.
Despite the high academic achievements, West Buckland School also offers a comprehensive learning support programme for those who may need it, including English language support for their international contingent.
How do I apply to West Buckland School?
Despite the excellent academic results, West Buckland School is not overly selective on entry, and does not aim to judge applicants on current achievement. Senior school students are required to sit entry tests and interviews, but this is more for assessing academic level and personal fit, as opposed to putting up academic barriers of entry.
However, this relatively small school is climbing the co-ed boarding league tables and growing its reputation with each passing year. This inevitably leads to greater demand on places, so interested parents are advised to make early enquiries on availability of places.
School Video
Photos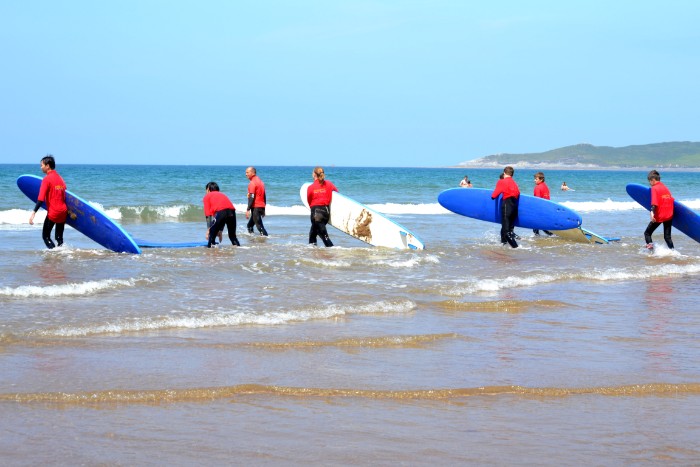 School Infomation





Day fees at sixth form
£16,455

Boarding fees at sixth form
£37,500

Exam results 2021 A Level A & A* grades
61.90%

GCSE level A & A* grades
64.90%