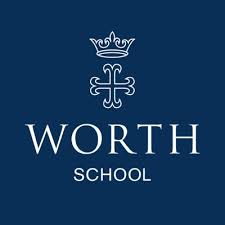 Worth School - Crawley
Paddockhurst Road, Turners Hill, Crawley, West Sussex, RH10 4SD, United Kingdom

Make an Enquiry
What is Worth School like?
Worth is a well-established Catholic boarding and day school which has seen a great deal of investment in recent years. The school is situated in a stunning rural location, yet very easily accessible by road and rail from both London and the main international airports. Worth is a beautiful school set in over 500 acres, with outstanding facilities for sport and the arts. These include a golf course, fencing salle and a floodlit astropitch.
Worth is a religious school founded by Benedictine monks, and around 50% of students are Catholic, but it warmly welcomes students of all faiths or none. The school has a strong set of values which it encourages all members of the community to embrace:
Community – choose community
Worship – have an attitude of gratitude
Humility – keep your feet on the ground
Stewardship – leave it better than you found it
Service – serve your heart out
Silence – listen more than you talk
Pastoral care and discipline are very strong and have been highlighted by school inspectors as 'outstanding'. Boarding is homely with good sized rooms for students in every year group and a real sense of community within the communal areas.
There is a wide range of academic societies including Medicine, Philosophy and debating for those interested in extending themselves, alongside a variety of workshops and lectures. The school offers the IB, A levels and some BTEC courses in the 6th form as well as a Pre-IB year for non-UK students.
School Video
Photos
School Information





Day fees at sixth form
£29,400

Boarding fees at sixth form
£43,170